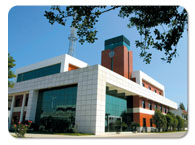 佛山锦虹粉体是研发,生产,销售粉末涂料所需要助剂的专业公司。产品遍及珠三角和长三角,深受新老客户的好评和信赖。
公司在粉末涂料助剂领域创新不断,为了给客户提供符合要求的产品,聘请了丰富理论知识和实践经验的粉末涂料专业技术人员多名,购买了先进的粉末检测和实验仪器,每种产品都进行现场科学,合理的调试打样,以保证产品的有效性和稳定性。
公司注重与客户的交流和信息共享,本着质量第一,服务第一,创新第一。平等互利,真诚合作的宗旨,诚挚欢迎广大客户和业界朋友垂询,商洽,指导。
企业理念:品质为先,诚信为本。

Foshan JinHong Powder is a professional company of R & D, production and sales of powder coatings additives. Products in the Pearl River Delta and Yangtze River Delta, well received by the praise and trust of old and new customers.
Constant innovation in the field of powder coating additives employ a wealth of theoretical knowledge and practical experience in order to meet the requirements of the product to customers, powder coating professional and technical personnel, purchase of state-of-the-art powder testing and laboratory instruments, each productreasonable debugging proofing site to ensure the effectiveness and stability of the product.
Company focus on communication and information sharing with customers, in line with the quality first, service first, innovation first. The aim of equality and mutual benefit, sincere cooperation, we sincerely welcome customers and friends in the industry For more information, negotiate, guidance.
The corporate philosophy: quality first, honesty.